WELCOME TO WOMEN of FIRST
We are a group of R.E.A.L women that have a passion to build intentional connections with one another focused around our faith in Jesus Christ, and our desire to honor and serve Him with our whole lives. We know that relationship with one another is a vital part of living out our faith, so our desire is to create opportunities to be a R.E.A.L. woman fostering Relationship, Encouragement, Accountability, and Love!

We accomplish this by offering weekly Bible studies, events to deepen and grow in our faith and community with one another, and life-journey specific gatherings meant to encourage you where you are.

We're excited to do life together!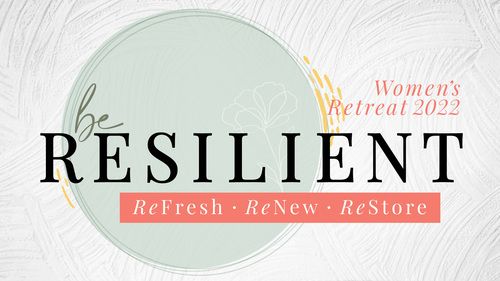 April 22nd-24th | Lake Natoma Inn | Folsom, CA | Cost: $300 or 200
Join us for an incredible weekend at Women's Retreat 2022 - Be Resilient: Refresh, Renew, Restore. This year we will gather at Lake Natoma Inn located in Folsom, Ca. All rooms are Double Queen full service hotel rooms.
Cost: $300
(1 Per Queen Bed)
or
$200
(2 Per Queen Bed) or
$50
Deposit
(to Secure Your Spot)Registration: Opens February 15th and Closes April 6th
If you have further questions, please contact:
Amanda Bender
-
amanda@fbclodi.org
Don't Miss Out, Make Sure You Are In The Know.
Make sure you sign up for our Women of First email list or download the latest newsletter.
Moms of diverse backgrounds, churches, & communities
We are women of diverse backgrounds from many different churches and communities all over the Lodi area who have children of all ages (infancy through high school). Though at various stages of parenting, we share a common desire to grow as women and as mothers.
Our mission is to educate, encourage, and equip women for the most important yet toughest job in all the world - parenting. Through practical, Biblically-based teaching on parenting and through supportive interaction in small groups led by experienced mentor moms who follow the Titus 2:4 model in the New Testament, we wish to foster growth, not only in our parenting skills, but in our wholeness as women - intellectually, relationally, and spiritually.
"Likewise, teach the older women to be reverent in the way they live, not to be slanderers or addicted to much wine, but to teach what is good. Then they can urge the younger women to love their husbands and children, to be self-controlled and pure, to be busy at home, to be kind, and to be subject to their husbands, so that no one will malign the word of God."
GROWING TOGETHER: Growing a Child = Growing a Mom
THURSDAYS 9:30-11:30AM | WORSHIP CENTER

Growing Together: Growing a Child = Growing a Mom is a curriculum designed to equip, encourage, and energize moms in the most important job in all the world—raising children. This biblically-based material grows out of the promise that as we "grow" our children, God is growing us.
Moms of Adult Children - Book Study
Tuesdays | 6:30pm | Cost: $10 | Begins January 11th
Join the conversation and book study for Moms of Adult Children, led by Karen Anderson. The book is How to Really Love Your Adult Child by Campbell & Chapman on Tuesday evenings at 6:30pm in the Conference Room/Library.
Cost: $10
If you have further questions, please contact:
Karen Anderson
-
kja08@comcast.net
JOY Bible Study - The Book of Mark
Tuesdays | 9:30-11:15am | Cost: $10/Semester | Begins Jan. 11th
Joy is a Women's Bible Study that is a place to grow in your love of God's word. A place to find friendships, community and fellowship. This semester Joy is walking through the Gospel according to Mark.
Bringing your kids? Fantastic! We are offering a study for your children during this bible study that was built out of the curriculum on the Gospel of Mark Study.
If you have further questions, please contact:
Kerry Teravskis
-
ohfarm99@gmail.com
Finding I AM: How Jesus Fully Satisfies the Cry of Your Heart
Wednesdays | 6:15-7:45pm | Worship Center | Begins Jan 12th
What is the deep cry of your heart? The ache in your soul just waiting to be fulfilled? The prayer you keep repeating without end? Jesus not only cares about this deep, spiritual wrestling, but He also wants to step in and see you through it.

Join Lysa TerKeurst on the streets of Israel to explore the I AM statements of Jesus found in the Gospel of John, ultimately trading feelings of emptiness and depletion for the fullness of knowing who Jesus is in this in-depth Bible study.

If you have further questions, please contact: Gayle Watts or Margo Mack (209) 334-1332
WHO Is This Man: John Ortberg
Mondays | 10am-12pm | Room 6 | Begins Jan 24th
This study is a six week study about Jesus Christ and his influences on every sphere of our lives. Art' Science; government; Medicine; Education; Social Welfare; Culture; Philosophy; Human Rights; treatment of women, children, the poor, the suffering and much more. We use his name to pray, too bless, to cuss, when impatient, and when angry. Jesus is a part of our lives whether we love him or not.

If you have further questions, please contact: Betty Smith (209) 334-1332
We'd love to hear from you. Fill out the form below to get started.